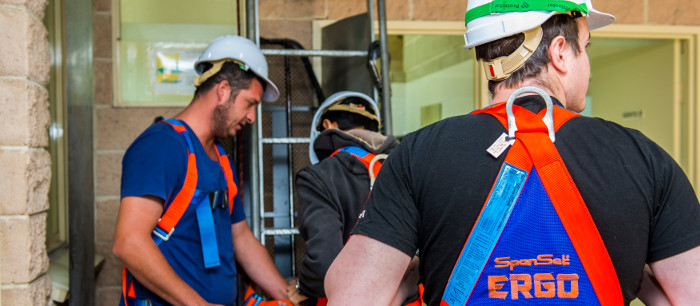 Breathing Apparatus & Respiratory Protection
Our range of respiratory protection is readily available, and meets all your compliance requirements.  International manufacturer is Scott Safety, a division of the Tyco Group.  Over 65 years ago, Scott Safety introduced the first Air Pak SCBA to the fire services.  Since that time, Scott Safety has continuously supported first responders globally with innovative products, smart solutions, and a dedicated level of support.
If what you are looking for is not shown below, please call us as we will acquire the product for you..
SCOTT SAFETY SIGMA ACSM COMPLIANCE KIT
$2180.00 + GST per set complete with cylinder
 The Scott Safety Sigma ACSm Compliance Kit is set to become the industry standard carrier for SCBA in marine and industrial environments. Suitable for general industrial, short duration confined space entry work and rescue, petrochemical, oil and gas applications.
Packaged in a SCBA carry bag
Sigma ACSm including backplate, harness, pneumatics
Cylinder (6.8L 300 bar)
Promask PP Left Quick Fit (LQF) full face mask
Cylinder supplied charged/full
Certified to AS/NZS 1716:2012 – Type 1
Approved to EN137:2006 (Class 1 – MED Shipswheel)
$2180.00 + GST per set complete with cylinder
SCOTT SAFETY CARBON FIBRE CYLINDERS
$890.00 + GST per cylinder
Scott Safety's carbon fibre cylinders provide a light-weight solution for containing the air required by Scott Safety breathing apparatus.
The reduction in weight lowers the user burden leading to more effective air use and less strain on the wearer.
Carbon fibre wrapped cylinders are fitted with valve and safety locking hand wheel.
Suitable for Scott Safety SCBA and Scott Safety Modulair Airline Trolley
Constructed of an aluminium alloy inner shell and overwrapped entirely with carbon-fibre, fibreglass and exposy resin.
Cylinder liner is coated with aluminium oxide to protect against moisture and corrosion
Available with right angle valve (RAV) or T Valve
6.8L 300 Bar
Supplied charged/full
$890.00 + GST per cylinder
SCOTT SAFETY VISION 3 PP LQF FULL FACE RESPIRATOR
SCOTT SAFETY PROMASK PP LQF FULL FACE RESPIRATOR
$390.00 + GST per mask
The Scott Safety Vision 3 positive pressure, left quick fit full face mask features a unique Torodial visor for unparralleled and improved vision.
The Vision 3 features a multi-curvature visor made of scratch and impact resistant polycarbonate material with a flame retardant coating providing excellent panoramic vision. The face mask valve with an option of an additional right quick fit port to take a communications interface if required.
Left Quick Fit demand valve connection
Rubber head and net harness options
Non-dermatitic liquid silicone outer
TPE inner mask
Hard coated anti-scratch lens
Excellent speech transmission
Variety of sizes for improved fit
Certified to AS/NZS 1716:2012
$390.00 + GST per mask
SCOTT SAFETY ELSA CONSTANT FLOW ESCAPE BREATHING
APPARATUS – 15 minute duration
$950.00 + GST per unit
The Scott Safety ELSA (Emergency Life Support Apparatus) is designed for rapid escape from hazardous industrial and marine environments. Reliable and simple to operate the ELSA is trusted by thousands of users across the world.
Automatic activation – a constant flow of air is provided upon opening the ELSA bag
Integrated warning whistle for depleted air
Easily rechargeable and reusable
Unique cuboid hood with elastomeric neck seal for easy donning and excellent visibility
Hood design enables it to be worn by those with beards or glasses
High visibility bag
Cylinders provided charged/full
Marine Equipment Directive (MED Shipwheel) approved
Certified to AS/NZS 1716:2012
$950.00 + GST per unit
SCOTT SAFETY FLITE AIRLINE BREATHING APPARATUS
$660.00 + GST per unit cylinder not included
Optional cylinder $650.00 + GST  for 200bar 2l cylinder
The Scott Safety Flite is a first breath positive pressure airline breathing apparatus with the option of hip mounted 10 or 15 minute compressed air cylinder supply for escape from the most hazardous environments.
Ideal for extended working, restricted access areas, working in confined spaces, with the reassurance of an emergency supply air.
Simple operation
Adjustable and padded webbing bandoleer harness for comfort and safety
Used with Scott Safety Promask PP or Vision 3 Full Face Respirators
Optional hip mounted escape cylinders
Face Mask and Cylinders purchased separately
Certified to AS/NZS 1716:2012
$660.00 + GST per unit cylinder not included
Optional cylinder $650.00 + GST  for 200bar 2l cylinder
MSA SSR 30/100 OXYGEN ESCAPE SET
The oxygen self-rescuer SSR 30/100 is a small, light and robust respiratory protective device, packed in a stainless steel container, which can be used anywhere, where the ambient atmosphere may be oxygen deficient or contain toxic contaminants. The apparatus is designed to be carried on a belt, donned in seconds and will supply oxygen to the wearer during his escape or while waiting for rescue. Super lightweight (2kg). MSA Chemical Oxygen has a maximum life of ten years.
Designed to last 20 minutes under work conditions, and up to 100 minutes in rest.
Cost is $1200.00 + GST per unit