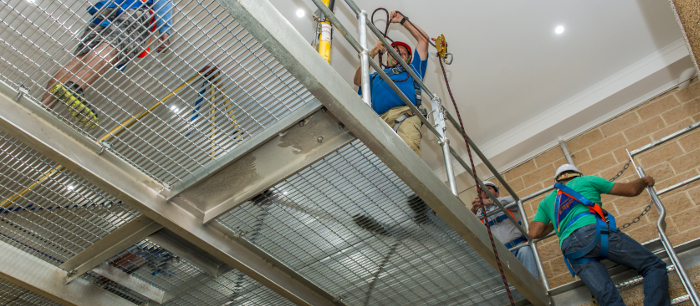 Safe Work at Heights Refresher Training - Course Dates
Safe Work at Heights Refresher Training
SAFE WORK AT HEIGHTS REFRESHER TRAINING IS CONDUCTED WEEKLY AND ON ONE SATURDAY PER MONTH.
For Saturday training please click here.
Working at heights, particularly in the construction industry is a very hazardous occupation.  The construction industry has experienced unusually high numbers of injuries and fatalities in this area, and is very particular with contractors regarding their Working at Heights accreditation and its currency.  So you will find when attending site inductions that your Working at Heights certification may not be accepted if it is over 2 years old, and you will need to attend a Working at Heights Refresher training day.
Since the introduction of the national Work Health & Safety Act 2011 employers have reviewed their heights training requirements.  As a result we have also reviewed our refresher training for heights, and now provide successful attendees with three national units of competency, so no matter whether you are in the construction or mining industry, we have you covered.
If you require us to come to you for training, please review our "Mobile Training Centre" information – click here 
This training is based on the National Units of Competency: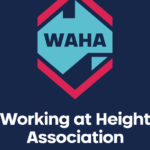 RIIWHS204E                 Work Safely at Heights
Issued through RTO Safety Training,  RTO #40992
All participants will receive at the end of the training day a Statement of Attainment with the above units of competency and a plastic card.
Please print off your Heights pre course reading notes here heights-pre-course-notes
Course Format
The course commences at 7:30am at our Villawood Training Centre.
 Courses commence at 0730am and you need to check in at 0720am please.
Participants will be reviewed in:
Regulatory requirements
Risk Assessment & Hierarchy of Controls
When Fall Prevention is Required
Alternate Means of Accessing Heights
Height Safety Equipment
Safe Anchoring
Pre & Post Operational Checks
Equipment Maintenance
Rescue Requirements/Practical Rescue – For rescue planning assistance click here
All participants are required to:
conduct a site risk assessment,
correctly fit a harness,
climb a fixed ladder using an type #1 fall arrestor,
operate a rope grab,
use a twin tail lanyard on static line and while climbing;
use an inertia reel,
climb a pole and establish a pole strap
establish a temporary anchor point,
connect to a permanent anchor point,
conduct a heights self rescue and
work as a member of a team in an overhead rescue of a suspended victim.
This training will require you to participate in physical practical exercises. Ensure you are fully aware of the risks prior to participating and understand the control measures employed.
Participants are supplied the following learning materials for the programme:
Height Safety Training Manual
When you have completed this programme, and wish to become more proficient in heights rescue, you should consider enrolling in our 1 Day Heights Rescue Operator Course.  Click this link for more information
If you require onsite training, we can book dates and times to suit you. We take up to ten staff on this course.
PLEASE REMEMBER for onsite training, we need a practical training area approx 3m off the ground where we can safely use ropes and harnesses to simulate a heights accident for your staff to perform the height rescue as well as do a self rescue exercise using a descender.
The following fee structure applies to our Safe Work at Heights training course.   
Public Course Bookings at Villawood
*  $225  GST FREE per person
*    Price is then fixed at $1500 GST FREE for up to ten staff
Onsite Course Bookings
*  This training is conducted at a cost of $1800 GST FREE  for up to ten staff at your site
*  Travel to/from site  is $85.00 + GST per hour
*  Airfares & hire car at cost if not organised by client
*  Accommodation if not supplied by client is billed at cost.
PARTICIPANTS MUST BE ABLE TO COMMUNICATE IN ENGLISH, AND MUST BE ABLE TO FILL OUT ALL NECESSARY DOCUMENTATION.  We can train people where English is an issue, but it needs to be on a specially scheduled programme and YOU WILL NEED TO provide an interpreter..