Heights Safety Training Courses
---
---
When do we run Our Safe "Working at Heights" courses?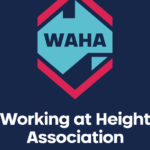 Courses commence at 0730am and you need to check in at 0720am please.
We conduct regular courses every week at our Guildford Training Centre from 7:30AM to 3PM and on at least one Saturday each month.
 For week day course details and online enrolment please click here
For weekend course details and online enrolment please click here
This training can earn participants Continuing Professional Development points (CPD).  For more details click here
COVID-19 Precautions at Sydney Safety Training  – we are still training, but have adopted some strict guidelines.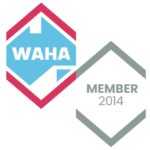 Where do we conduct the training Courses?
We conduct weekly Height Safety Training courses at our Guildford Training Centre, located in the centre of Sydney closed by to Parramatta. We can conduct training at your site, but please fill out our site check list and return to us for review.  RST T-0021 Onsite Training Check List
Overview of the Height Safety courses
The Height Safety training course is a nationally accredited course that covers theoretical and practical aspects of working safely at height.
The height safety training is designed to equip workers with the knowledge and skills to safely work in any height situation.
Participation in our training programme ensures your staff actually fit a harness, establish an anchor point, connect to a lanyard, connect and operate a rope grab, use a twin tail lanyard for climbing ladders, use a temporary and a fixed TYPE 1 ascending device to climb and descend ladders, connect to a static line using an inertia reel and a twin tail lanyard, climb a pole and set up a pole strap to work in restraint, conduct a self rescue using a descender and participate in a heights rescue using at GOTCHA Kit.
Who are the courses for? 
This training is for any person who needs to work at height and requires a national accreditation regardless of which state of Australia they are working.   People in control of a business must be aware that if there is a risk of injury from falling then provisions need to be made to prevent such falls, appropriate equipment made available and appropriate training is to be provided.
Please make yourself aware of the National Workplace Health and Safety Act, and in particular the National Code Of Practice for "Managing the Risks of Falls at the Workplace. Managing-the-risk-of-falls-at-workplaces-COP
This training will require you to participate in physical practical exercises. Ensure you are fully aware of the risks prior to participating and understand the control measures employed.
To read comments from previous students and companies who attended our training, click here
Group and off-site Bookings
We can also book in groups of employees on any date as agreed upon, either at our training centre or your site. For site training all we need is space to set up our "Height Safety Training Trailer" to allow us to conduct the appropriate practical skill development in a safe and positive way.  Our trailer is 6m x 2m x2m high, and is stabilized for training and provides your staff with a realistic, but safe training experience.
Common questions asked about working at heights terminology, please click here
To read comments from previous students and companies who attended our training, click here