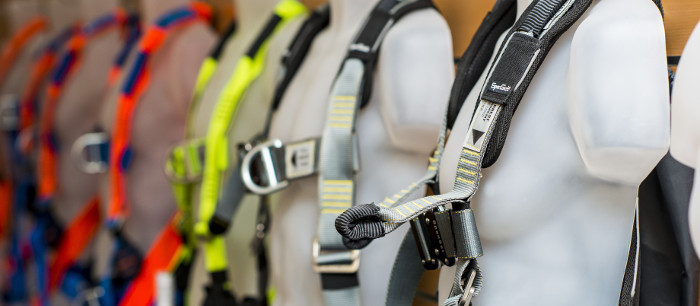 Confined Space & Heights Hire Equipment
We have an extensive range of hire gear at Sydney Safety Training.  Available now are items like:
| | | |
| --- | --- | --- |
| Tripods | Rope Rescue Kits | Spreader Bars |
| 4 Gas Monitors | Davits | Breathing Apparatus |
| Intrinsically safe radios | Compressed Air Escape Sets | Oxygen Escape Sets |
| Confined Space Harnesses | Tower Harnesses | Twin Tail Lanyards |
| Single Lanyards | 5m Rope Grabs | Pole Straps |
| Portable Power Generators | Electric Vent Fans | Gantries |
| Mining Helmet Lights | Confined Space Entry Kits |   |
You can hire most items relating to Confined Space and Heights work from us here at Sydney Safety Training. All hire items are to be picked up and returned to us by the hirer. We will take a photocopy of your drivers licence and ask you to complete the rental form.  All equipment will be supplied with an inspection register if required, to comply with site requirements.
If you wish to rent from  us, please print this form off  SST A-0003-Rental Form V3 and email completed to [email protected] , thanks
Below is selection of our hire equipment or print hire list and pricing from here. SST A-003 Rental Product List V3
          Standard 4 Gas Monitor  (O2, LEL CH4,  H2S  & CO)   $105 per day or $315 per week + GST
5 Gas Montiors avialable, (H2S, CO, LEL, O2 & VOCs) at $250 + GST per day or $750 + GST per week.
Shock Absorbing 2m Lanyard or Confined Space  Spreader Bar  
$30 per day or $93 per week + GST
Self Contained Breathing Apparatus  – includes back plate, mask and cylinder           $84 per day or $252 per week + GST
Spare Breathing Cylinder –  when hiring above $21 per day or $63 per week + GST
Escape Rebreather SSR30/100 $84 per day  $252 per week + GST
               Tripod – 2.3m to 2.8m max height 
$68 per day or $204 per week + GST
Tripod including VED Rope Rescue  System with Spreader Bar
 $130 per day or $385 per week + GST
VED Rope Rescue System – This is a 6:1 Rope Rescue System which connects to a tripod or suitable anchor point for entry and recovery of confined space personnel. $60 per day or $180 per week + GST
Davit Systems Available – Manhole Guard System (on left), Vehicle Hitch Mount System, H Bas System or fixed bas System.
Rental for system is $300 + GST per day, or $900 + GST per week
This hire DOES NOT INCLUDES WINCHES OR Tpye 3's which are hired as separate items based on the working depth.  Please print the detailed hire list above for pricing and depths.
Confined Space Harness – These harnesses are suitable for either confined space entry or working at heights.  Advise us if you require pole strap attachments. $50 per day or $150 per week + GST
                                   Gotcha 50 heights rescue kit –  17mtr drop $75 per day or $225 per week + GST
 Gotcha 200 heights rescue kit – 68mtr drop $175 per day or $525 per week + GST
Gantry hire – inc two tripods, 20 mtr inertia reel, 2 winches 20 meter drop, Beam 5mtr [or can be 3mtrs], Spreader bar $650 per day or $1950 per week + GST