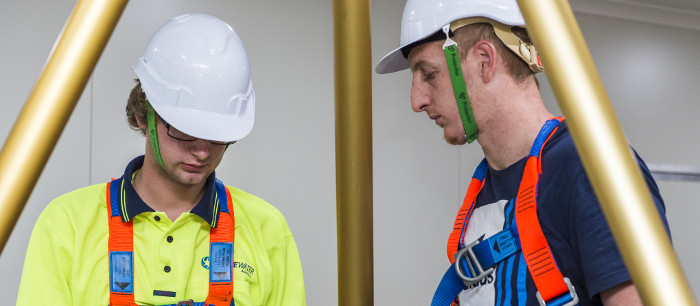 Gas Detection Training - Course Dates
Gas Detection Training
The biggest killer in a confined space is the atmosphere.  The only way to determine atmospheric quality is through gas detection.  Remember your nose is only an odour detector, it does not detect gas.  The gases we are looking for fall under the categories of toxic, flammable and oxygen excess or deficiency.  Enrol on course dates above.
We can also attend your site to conduct this training for your employees.  Onsite training we can take up to ten people.  Call 02 9892 3370 for more details.
You can combine this training with breathing apparatus training, which occurs on the same day.  click here for the combined course  
Be capable of explaining how the respiratory system works and how certain toxic gases effect persons that are exposed to them
Be capable of assessing the hazards associated with toxic, explosive and oxygen deficient or enriched environments
Be able to operate, zero/span, delete data, recall data, accuracy check and safely use gas detection equipment
Arrange for professional assistance when required to evaluate atmospheric hazards due to the situation being beyond the individual or organisations capabilities.
During the training all staff will recieve a manual, and will practically operate common 4 gas monitors.
Upon successful completion of the training, the participant will recieve a certificate of competency in:
MSMWHS217                 Gas Test Atmospheres
This training can earn participants Continuing Professional Development points (CPD).  For more details click here
Please print off your Gas Test pre course reading notes here Gas Pre Course Notes
Your copy of the Confined Spaces Code of Practice – Confined-spaces-Code of Practice 2019
WorkSafe Australia Exposure Standards for Airborne Contaminates – your legal obligations workplace-exposure-standards-airborne-contaminants-v2
Issued through RTO Safety Training,  RTO #40992
Please call for training availability 02 9892 3370.   If you have a number of people requiring this training, we can set up a specific training time for you, either at our site or yours.
We suggest that attendees bring the company's gas monitor for specific hands on training. Otherwise we use the Altair 4x & MICROCLIP GAS MONITORS and re-enforce the standard operating steps taken in the use of all gas monitors.
The course fee is $265pp
Course Paperwork
PARTICIPANTS MUST BE ABLE TO COMMUNICATE IN ENGLISH, AND MUST BE ABLE TO FILL OUT ALL NECESSARY DOCUMENTATION.  We can train people where English is an issue, but it needs to be on a specially scheduled programme and YOU WILL NEED TO provide an interpreter..